EasyClickSMS Benefits :
Easy to use Text Messaging System
Dashboard
Power Delivery
Scheduling
Pay as you go
Usability
talk to sales
EasyClickSMS platform features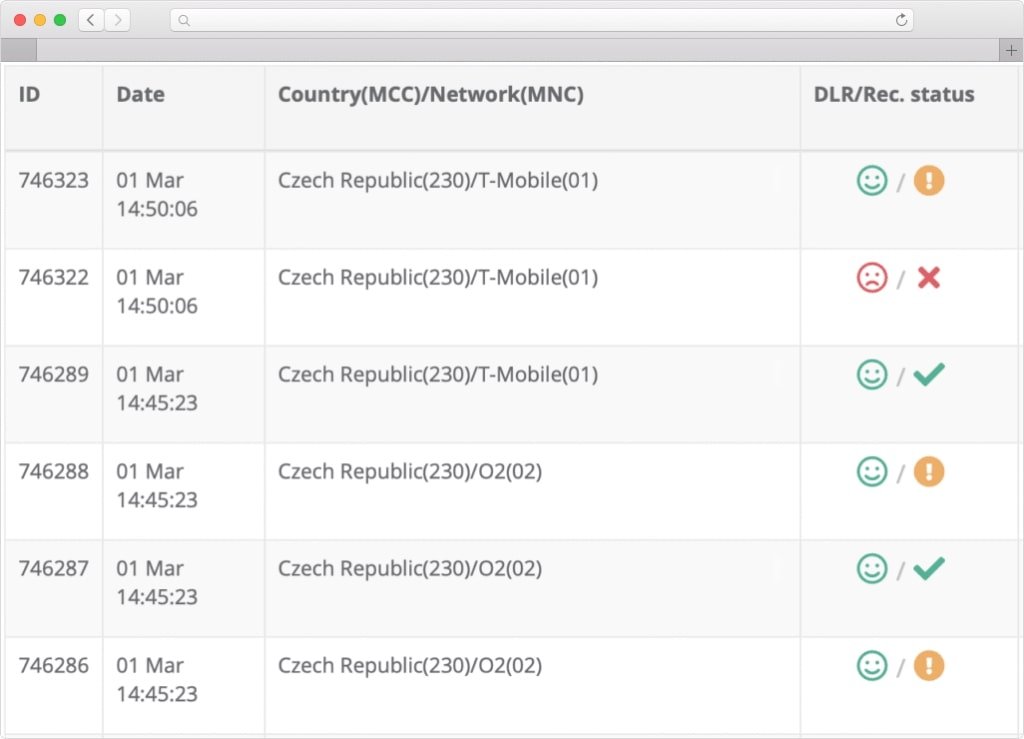 Test real SMS delivery
Send messages to our local mobile handset test numbers and check if they are being delivered. Compare the real receipt status from our handset with the delivery report of your supplier to identify fake DLRs and ensure optimal routing of your SMS traffic.
Fake DLR detection
Identify fake DLRs by comparing SMPP status with the status from our testing device.
MNP support test
Send tests to ported numbers to see if your supplier correctly supports MNP.
Sender ID and Content test
Check the real features of your routes and what is actually being delivered on our mobile test number when you send your messages.
SENDER ID
Check which Sender ID your SMS are being delivered from.
Elements & Components
You can easily read, edit, and write your own code, or change everything.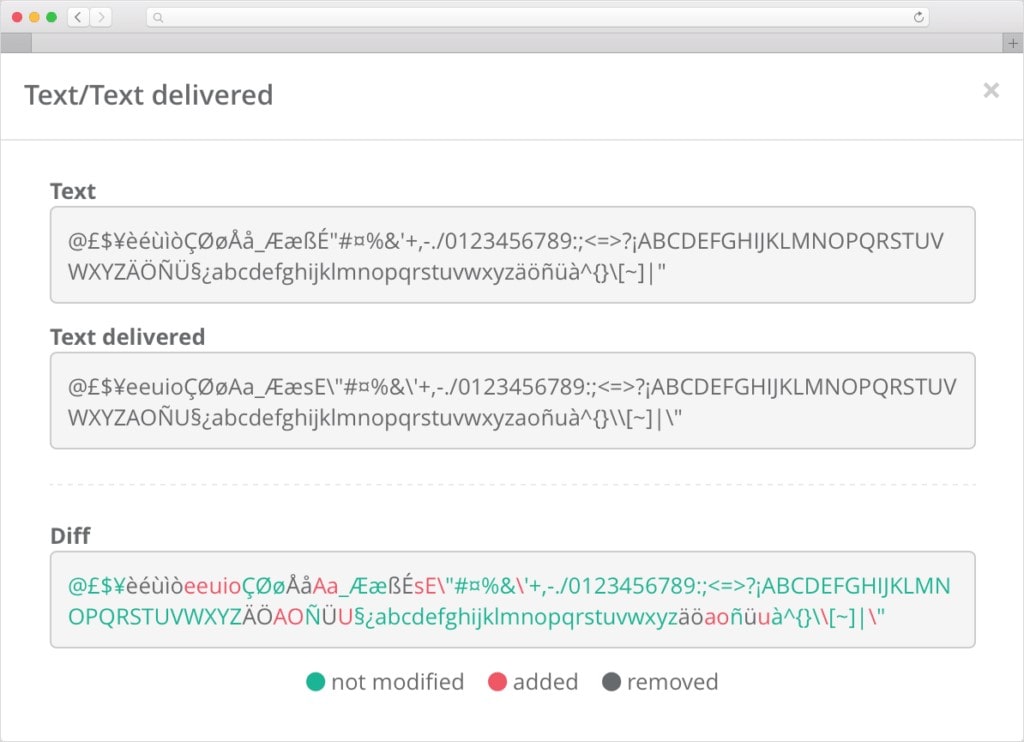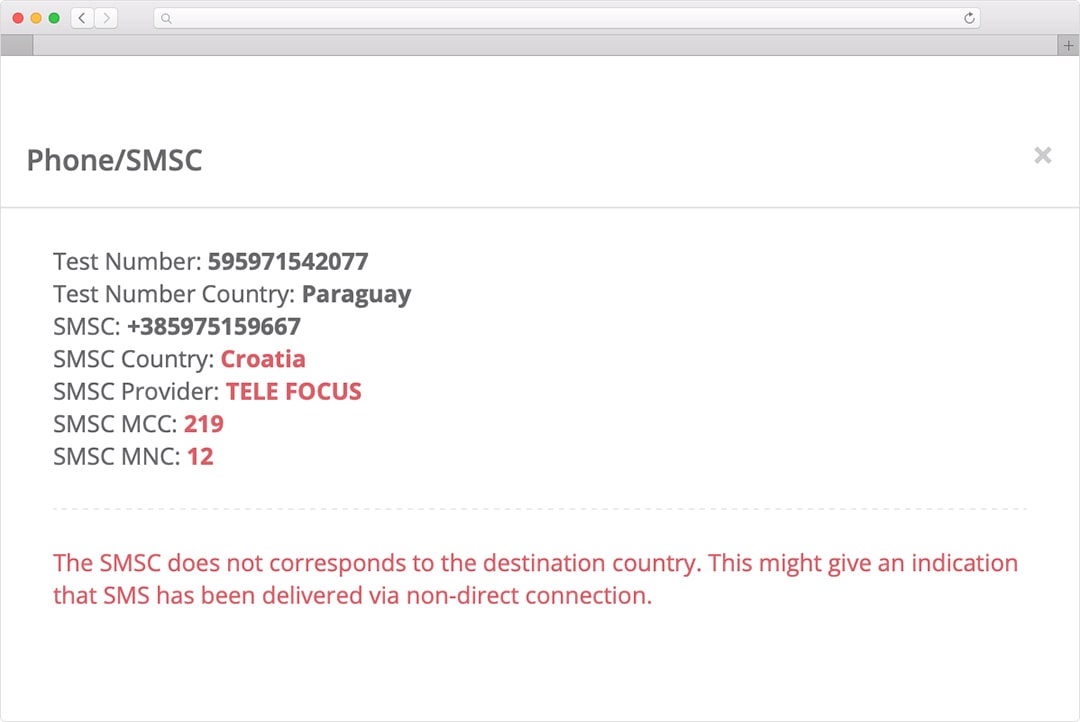 SMSC verification
We can retrieve SMSC information once your test message reaches our testing device. This information can help you to determine the route type and, potentially, the original provider of the route.
SMSC number
We provide the exact SMSC number from which the SMS was sent.
SMSC owner
We make an SMSC lookup and try to determine the owner of the SMSC.
Choose the best pricing model
You have an option to select prepaid or postpaid payment terms, depending on your needs.
Postpaid
€0.25
€250 monthly commitment
Billed per test
Monthly invoices
Price based on the amount of tests
Benefits
Benefits of our service
---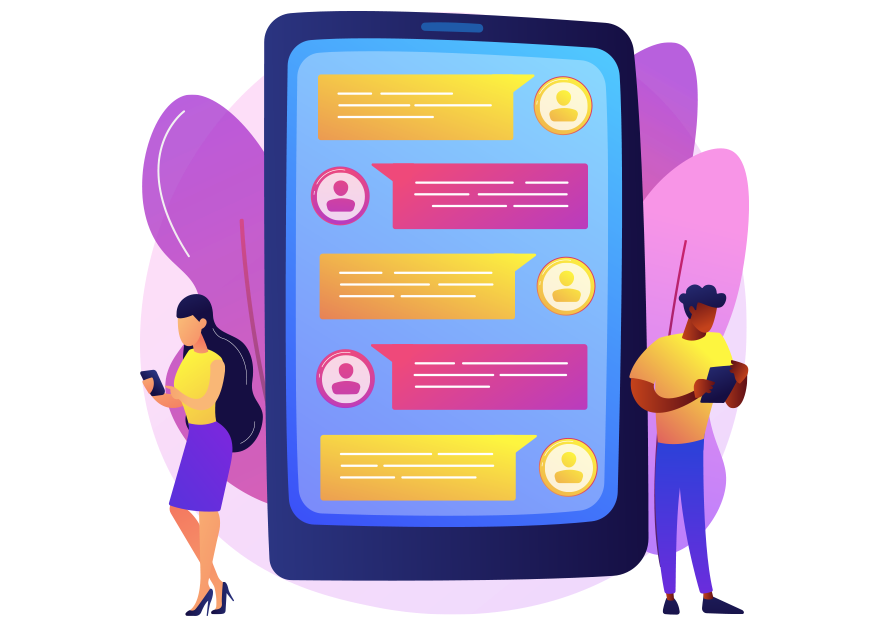 Easy-To-Use Text Messaging System
EasyClickSMS gives you everything you need to send text messages to many people. With it's ClearScan technology and enterprise-class delivery engine, sending bulk messages becomes totally painless.
Dashboard
Access EasyClickSMS from any Internet connected computer, anytime, anywhere. After signing-in, manage your messages from the "Send SMS" section where you can view activity, message status, and other important information of your SMS sent history
Power Delivery
EasyClickSMS is optimized to send messages to many people – it's exceptionally fast and reliable. We don't mess around with sloppy delivery methods. Whether you're sending a few messages or a few million, each and every one will absolutely get there.
Scheduling
You can specify a future date and time for your message to be sent. Never miss important announcements, events, and activities. You can rest assured that when its time, your customers will get the message
Pay as you go
There are no monthly contracts and no minimum fees. When you want to send messages, you can buy as many credits as you'll need. If you don't need to send anything, you don't pay anything
Usability
The Web interface is designed with one word in mind: simplicity. It's not bloated with features that no one ever uses, and it's not confusing to find your way around. All the information you need to see is clearly displayed, and all user interactions are intuitive and fluid. So much so, that it's actually fun to use