EasyClickSMS Benefits :
Easy to use Text Messaging System
User friendly Dashboard
High Delivery success rate
Scheduling
Pay as you go
ONE account for all your SMS needs.
talk to sales
Benefits
Benefits of our service
---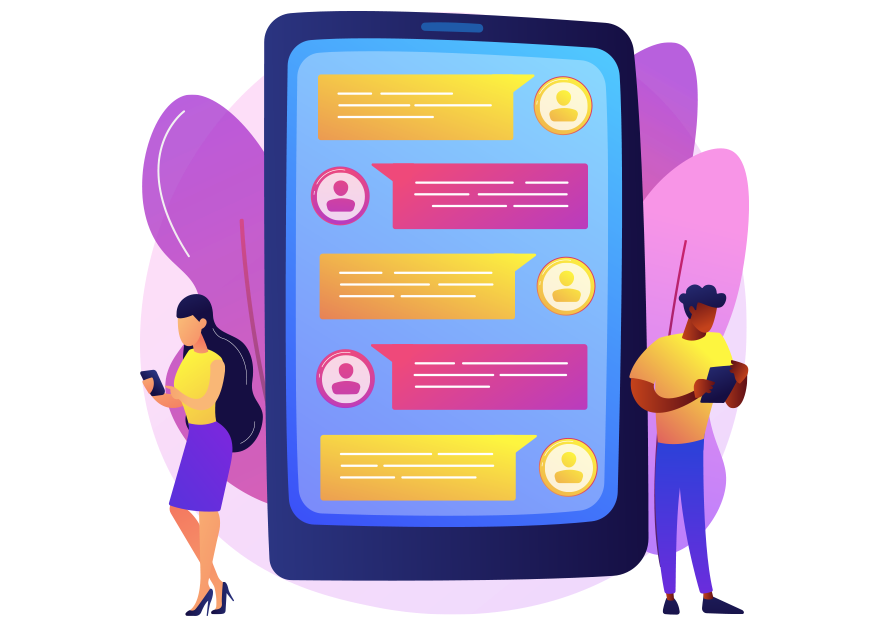 Easy-To-Use Text Messaging System
EasyClickSMS gives you everything you need to send text messages to any mobile world wide. With it's ClearScan technology and enterprise-class delivery engine, sending bulk messages becomes Easy, effective and affordable.
Dashboard
Access EasyClickSMS from any browser, anytime, anywhere. Manage your messages from our easy to use customer portal. View activity, message status, and delivery completion of each campaign or idvidual sms.
Power Delivery
EasyClickSMS is optimized to send bulk sms messages – it's exceptionally fast and reliable. We don't mess around with sloppy delivery methods. Whether you're sending a few messages or a few million everyone benefit from our high delivery success rate.
Scheduling
Schedule your SMS campaign in advance and rest assured your SMS will be delivered on time. Add a scheduler and specify a future date and time for your message to be sent. Send important announcements, events, or activities and rest assured.
Pay as you go
There are no monthly contracts and no minimum fees. Buy the bundle that fits your budget needs and send your messages. The SMS credits never expire and you can replenish your account in seconds.
Usability
The Web interface is designed with one word in mind: EASY. It's not bloated with features that no one ever uses, and it's logical user friendly interface makes it easy to find your way around. All the information you need to see is clearly displayed, and all user interactions are intuitive and fluid. So much so, that it's actually fun to use