SMS the easy way!
To get started with EasyClickSMS, all you need is a list of people with their mobile phone numbers.
You can send a text message to promote a new product, offer special discounts, send verification codes for authentication, manage and collaborate with employees, make important announcements, send friendly reminders, notify emergency advisories or schedule events and activities.
EasyClickSMS is a Web-based application that lets you send bulk text messages to your customers. There's nothing to install and nothing to learn. Open your browser and start sending messages.
Register Now
Now send SMS globaly for less credits !
Our platform main features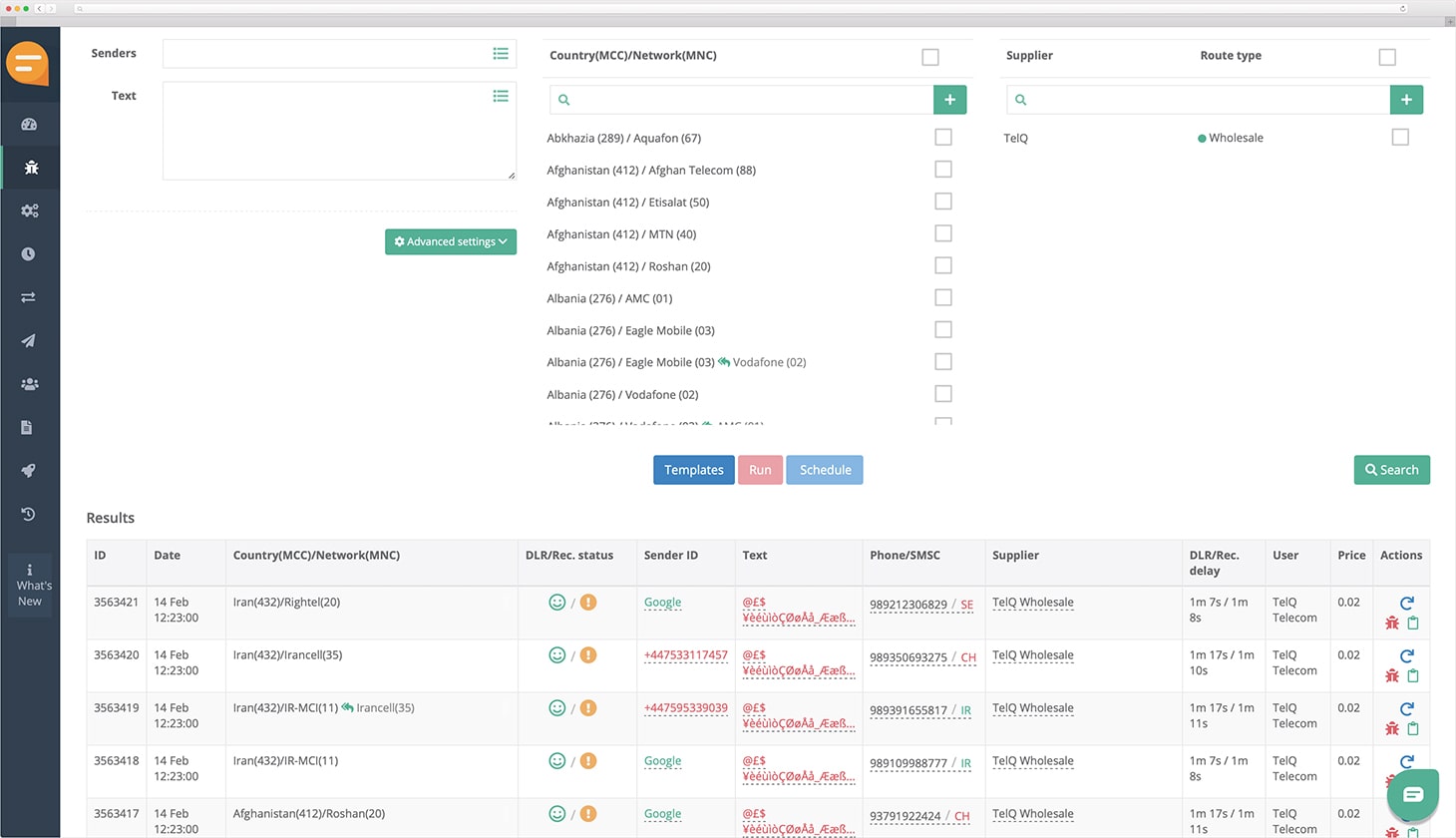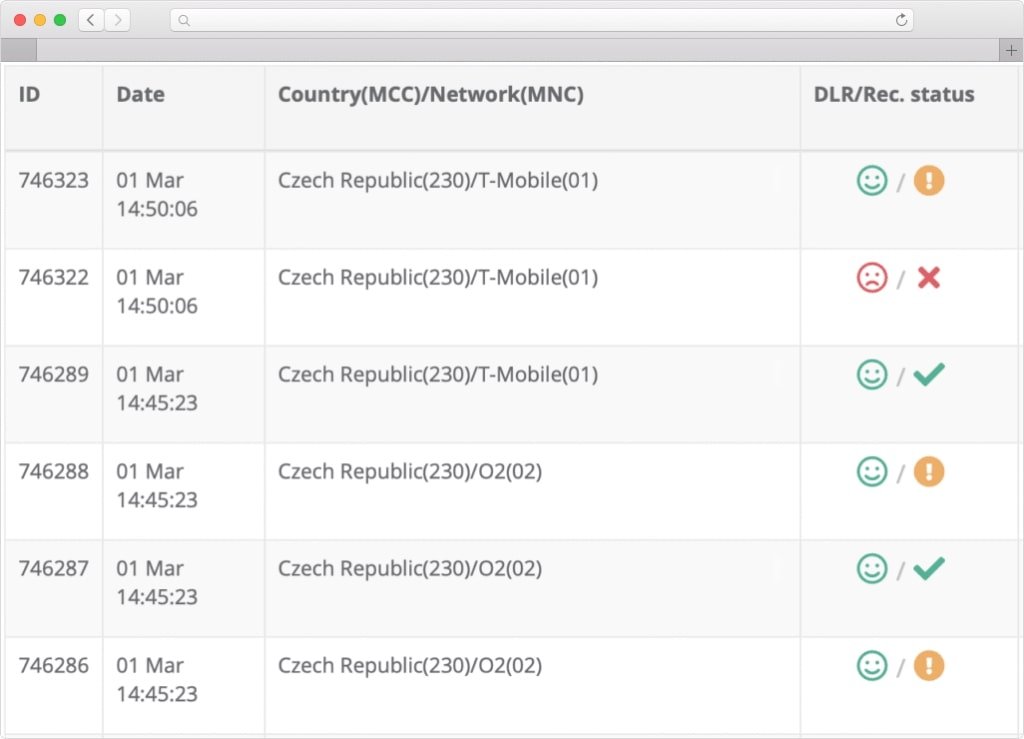 Test real SMS delivery
Send messages to our local mobile handset test numbers and check if they are being delivered. Compare the real receipt status from our handset with the delivery report of your supplier to identify fake DLRs and ensure optimal routing of your SMS traffic.
Fake DLR detection
Identify fake DLRs by comparing SMPP status with the status from our testing device.
MNP support test
Send tests to ported numbers to see if your supplier correctly supports MNP.
Sender ID and Content test
Check the real features of your routes and what is actually being delivered on our mobile test number when you send your messages.
SENDER ID
Check which Sender ID your SMS are being delivered from.
Elements & Components
You can easily read, edit, and write your own code, or change everything.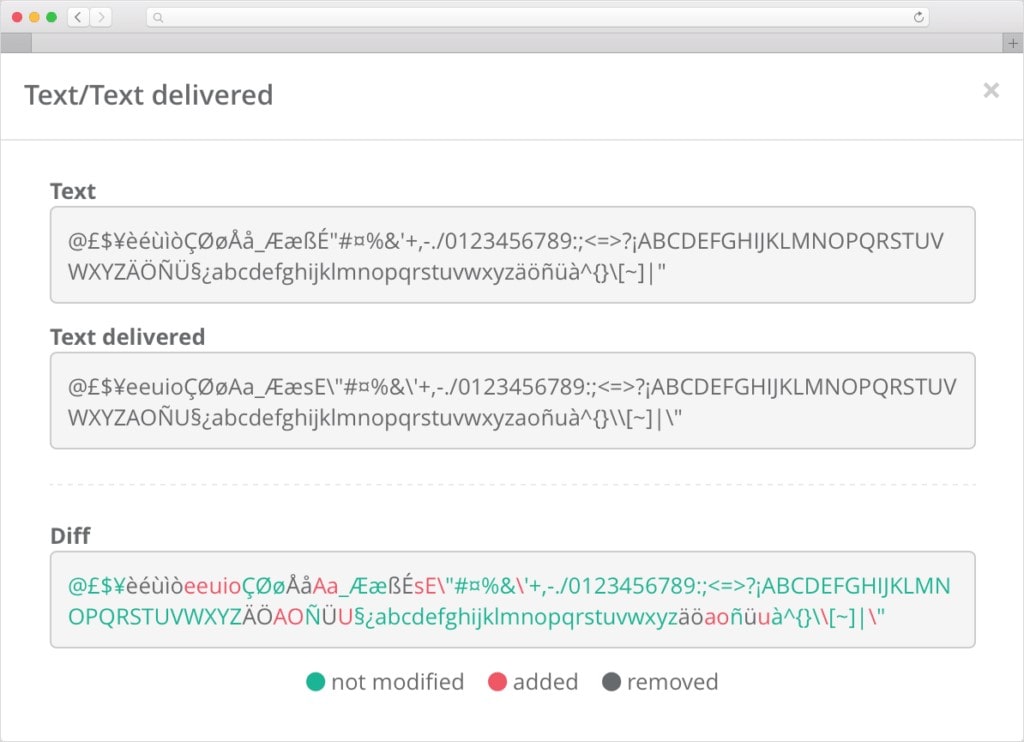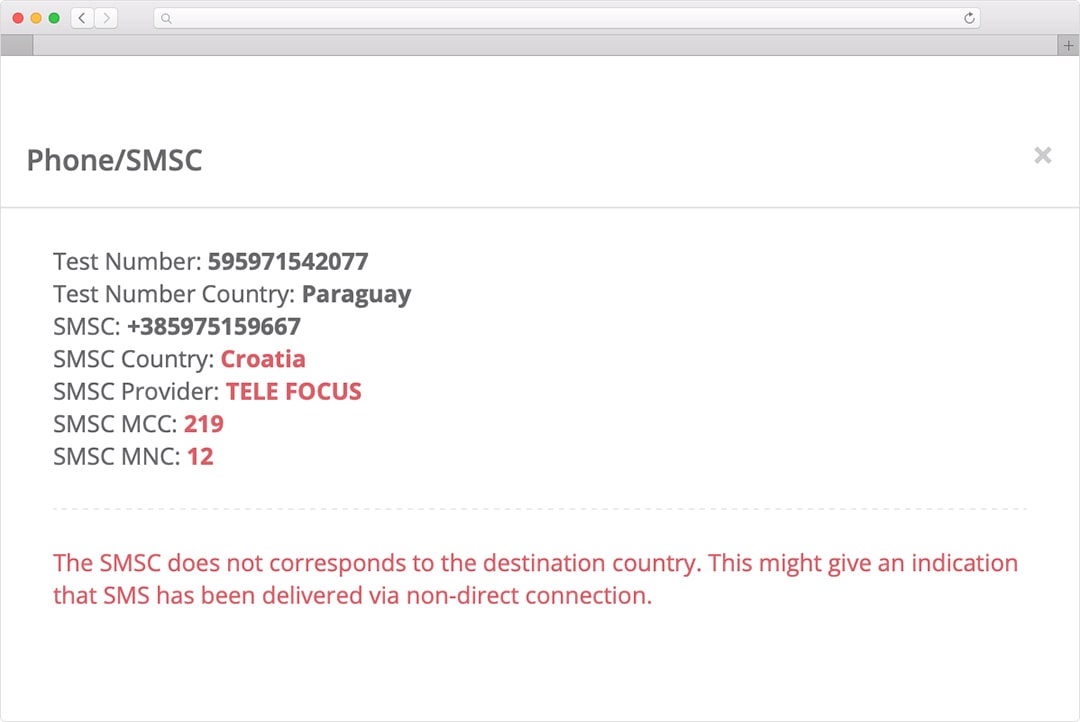 SMSC verification
We can retrieve SMSC information once your test message reaches our testing device. This information can help you to determine the route type and, potentially, the original provider of the route.
SMSC number
We provide the exact SMSC number from which the SMS was sent.
SMSC owner
We make an SMSC lookup and try to determine the owner of the SMSC.
What else can you do with the EasyClickSMS platform?
Double your success rate with a Sender ID. Statistics show that text messages with a Sender ID double the success rate of each message.
So, don't throw your money away, use a Sender ID and make sure your message will be read. Now send SMS globaly for less credits !
---
See all features
Choose the best pricing model
You have an option to select prepaid or postpaid payment terms, depending on your needs.
Postpaid
€0.25
€250 monthly commitment
Billed per test
Monthly invoices
Price based on the amount of tests