SMS the easy way!
To get started with EasyClickSMS, all you need is a list of people with their mobile phone numbers.
You can send a text message to promote a new product, offer special discounts, send verification codes for authentication, manage and collaborate with employees, make important announcements, send friendly reminders, notify emergency advisories or schedule events and activities.
EasyClickSMS is a Web-based application that lets you send bulk text messages to your customers. There's nothing to install and nothing to learn. Open your browser and start sending messages.
Register Now
Now send SMS globaly for less credits !
Our platform main features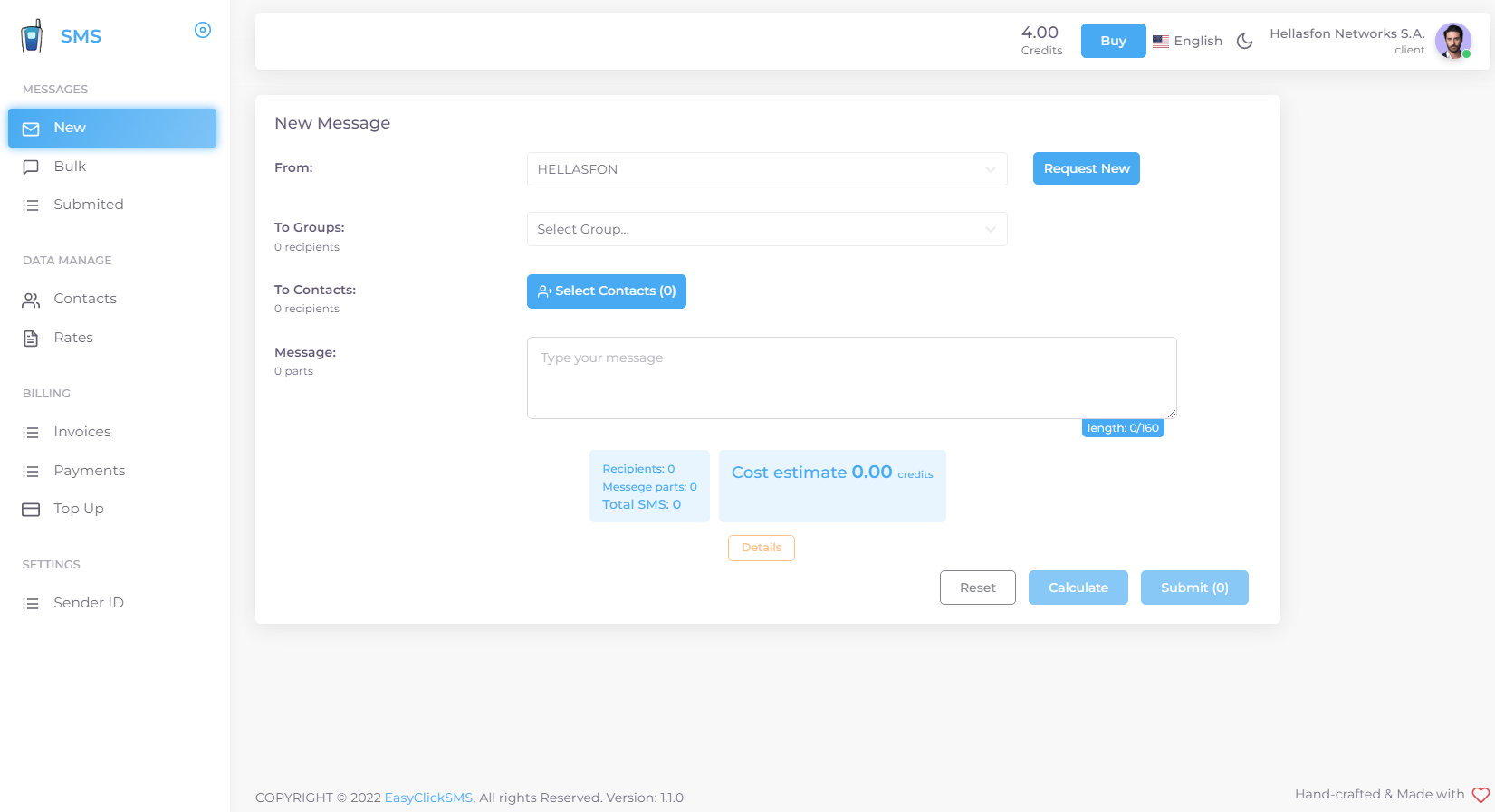 Multiple Sender ID
Send your SMS using your brand name / website name.
SENDER ID
Create Multiple Sender ID's according your personal/company needs. Each ID can be a number or words upto 11 characters.
Easy management
You can easily create, edit, and delete your own ID's.

What else can you do with the EasyClickSMS platform?
Double your success rate with a Sender ID. Statistics show that text messages with a Sender ID double the success rate of each message.
So, don't throw your money away, use a Sender ID and make sure your message will be read. Now send SMS globaly for less credits !
---
See all features